WebSummit 2019
WebSummit is an annual technology conference held in Lisbon, Portugal, considered the largest and the best technology conference on the planet.From Fortune 500 companies to start-ups, with attendees representing all levels and sectors, WebSummit is a grand conclave of the tech industry's high priests, as New York Times said.

You can meet us there. We help Startups and Enterprises scale and grow, turning ideas into a digital web and mobile solutions.
Check out our spot
Our development packages
WebSummit 2019 participants get a €1,000 credit for the Appidea development services. Take advantage of this offer - build your product or scale your business with cutting-edge mobile & web solutions.
Startup Force
BIG3! MVP Package
Startups need to quickly validate their ideas to find a product-market fit and acquire a sustainable revenue and income. Developing the product while working hard to build a customer base and trying to find investment at the same time, turns out to be challenging.
That's where a reliable development partner like Appidea comes in place. For Startups, we present our BIG3! MVP Package, where we place our Most Valuble People to create your MVP. Together with the founders, we define the minimum set of features and taking care of the development process including:
Tell to us a little bit more about your Startup needs.
You can reedem WebSummit Perks code in the next step.
Enterprise League
Custom Software Development Package
We help companies to scale their business, providing custom software development, with mobile application and web interfaces, supported by backend systems required for the best functionality of the solution. We advice on the most suitable technology and methodology of implementation to provide the best quality outcome within the agreed timeframe.
To develop your custom software solution, we follow the process of:
Tell to us a little bit more about your Project needs.
You can reedem WebSummit Perks code in the next step.
Dev Squad
Team augmentation for your project needs
Looking for flexible cooperation from talented and experienced IT engineers. We've got you covered with our Dev Squad. From single engineer to complete Scrum teams, experienced project managers, designers and testers, we can extend your team and implement projects remotely or onsite. This is the perfect model when you're looking for:
Tell to us a little bit more about additional members your project needs.
You can reedem WebSummit Perks code in the next step.
What our clients say about us
They're very flexible, and, at the same time, very professional, which is impressive. They really hear what we, as the client, want to make. Excellent skills for explaining complicated IT notions to people less versed in the field. They can explain what should be done and what would be the best solution, which is very reliable. They're a good company to work with.
Meridian, Education Publishing Company, Poland
We engaged Appidea to augment our internal development team and improve functioning and and build new functionalities for our product, NTC Speise­bedarfs­erfassung application. We have worked with many teams before and Appidea definitely stands out amongst them. Their proactive suggestions, technical competency, and ability to deliver on time are all excellent.
NTConsult Informationssysteme GmbH & Co.KG, Germany
Join us at #WebSummit
We will be here:
Booth: E178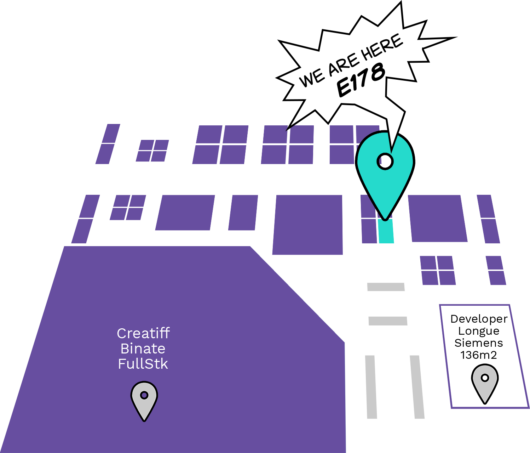 Set up a meeting with our experts