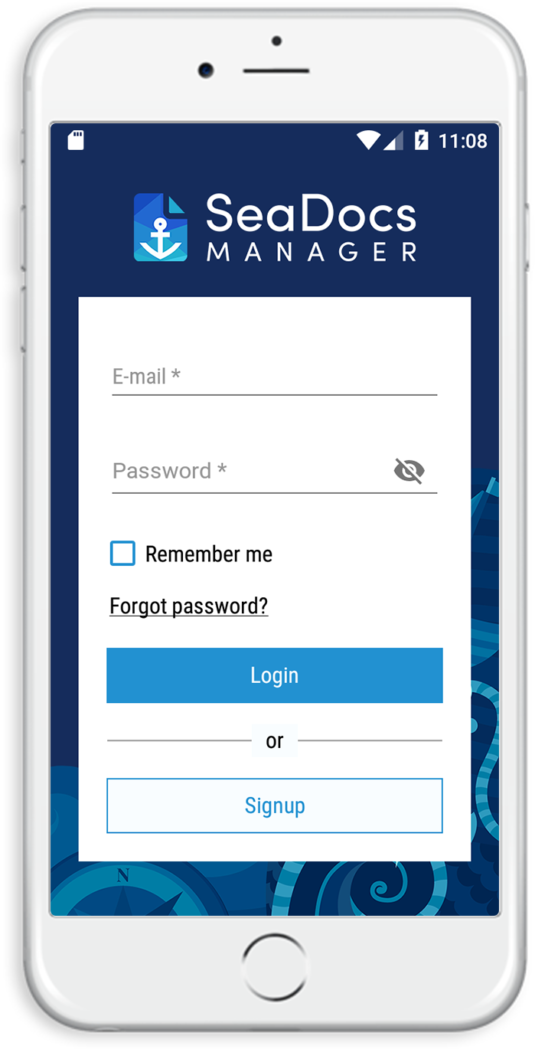 Management system
SeaDocs Manager allows mariners, maritime transport workers & seafarers to easily add, manage and store digitally all their sea documents (maritime & offshore certificates, COC's, seamen books, vaccinations info, sea history, etc).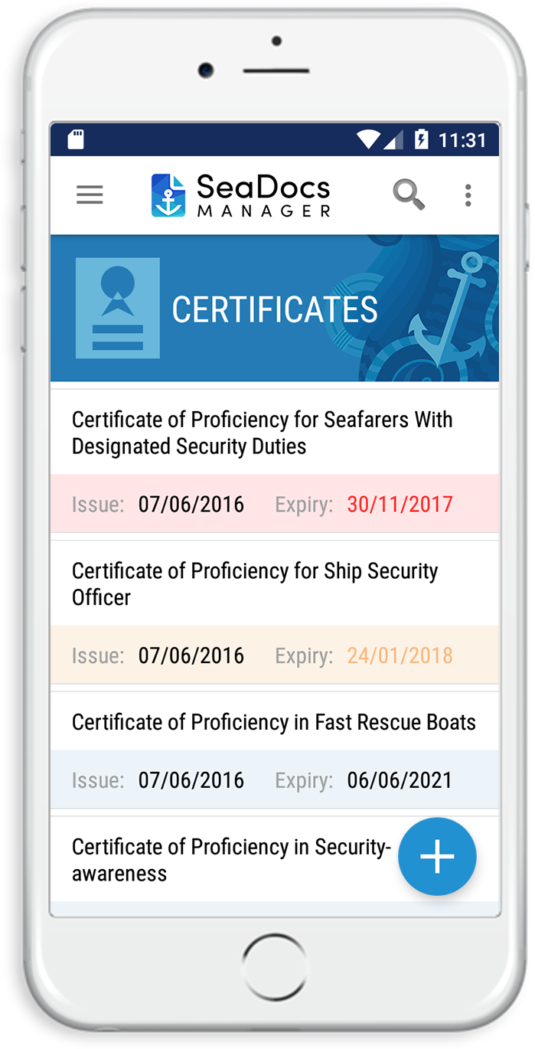 Expiry Notifications
Users can set up custom, automatic notifications to remind them about expiry dates in advance. User can define time and way to be notified (push massage, email or both). Three-level time notification available to give user time to take action.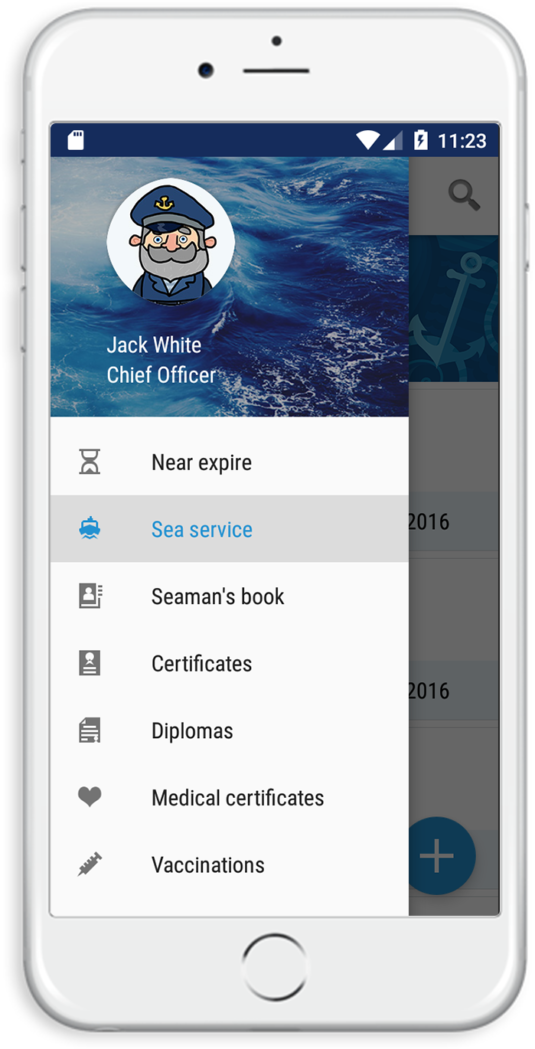 Easy document adding
Thanks to in-built data of over 7300 port, 240.000 ship's details and more than 170 pre-defined sea documents names, adding user data is only few clicks away. Users can also add their own certificate names, ports and ship details.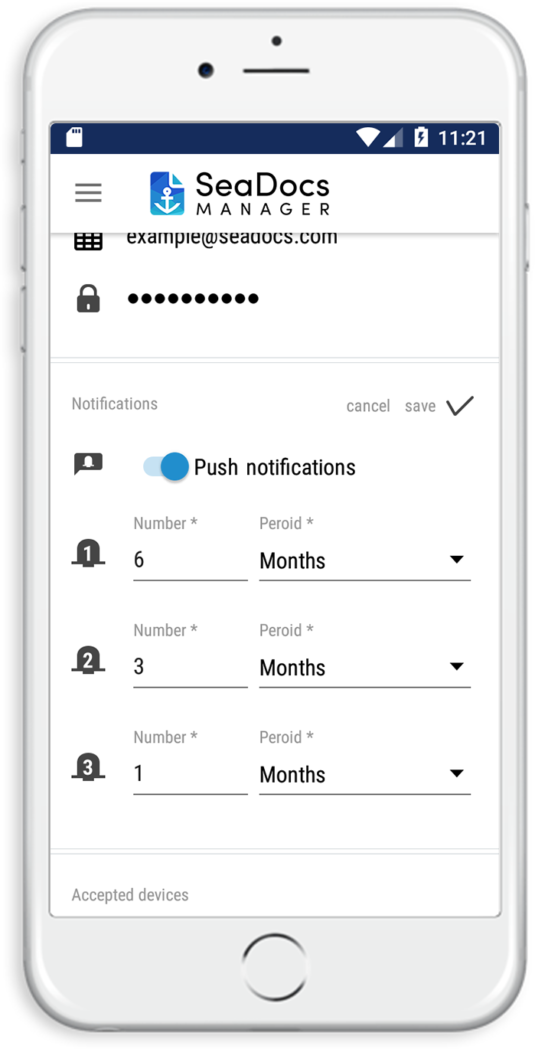 Data Access Protection
Account management system allows to authorize devices which can have access to used data. It makes device migration smooth and easy with continuous data protection.